epack PAYROLL is designed in Malaysia, undergone many years of research since 1986 when it was first launched under DOS version. This software emphasized on ESSENTIAL features - no redundant features. Widely used in Malaysia as the system is EASY to use, to learn, & to implement.
Most of the people operate this system by themselves without training as the guides & manual provided are SIMPLE, CLEAR & COMPLETE.
No more manual preparation on reports & forms. All the statutory form formats are approved by respective statutory body.
---
3 levels of password security features, to protect from unauthorised personnel entering, modifying & deleting your payroll data depending on the level of confidentiality.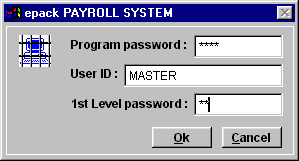 FORMS, REPORTS & SCHEDULES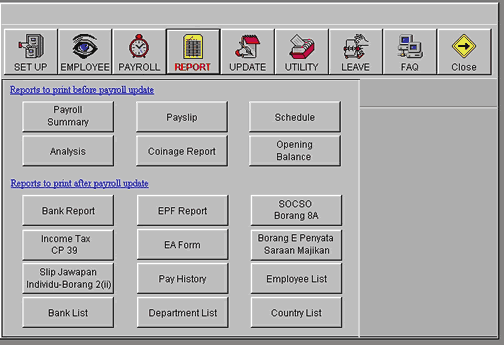 DISKETTE TRANSFER TO STATUTORY DEPARTMENTS &
BANK DISK TRANSFER